My Current Class Offerings:
---
---
NEW – Five week 'LIVE Online' Course "Begin to Sing"
Digital Course AND LIVE GROUP Voice Coaching Cohort
For the fearful, rusty or procrastinating singer.
September 3rd to October 5th with LIVE class on Wednesdays 5-6.30pm Pacific
🤓 Please note because Julia will be in the UK during the final class, the time for that class will be agreed upon by the participants.
This live 5 week group course, is for anyone who wishes they were singing, or singing MORE, but feels held back by old stories about their voice. … this could be:
"I've left it too long."
"My voice isn't strong enough."
"I can't be heard."
"I don't know where to start?"
"I always run out of breath."
"I'm terrified of singing in front of others."
What are your stories…?
---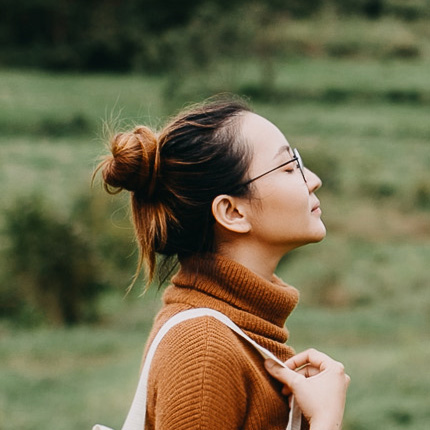 "A Glorious and invaluable experience in so many ways! I have been wanting to re-discover my singing voice for a long time (seems like forever). I am so happy that I took the risk and dove into Julia's 'Begin To Sing' course. It was a beautiful and exceptional experience. Julia offered the perfect blend of technique (vocal warm-ups) and self-discovery practice to help me find my way back to my voice and my creativity. Thank you Julia."

— Maria, Actor. NYC.
---
It doesn't matter what genre of singing you are interested in, or how far along on your journey you are. If you are blocked, this course has been designed for you if you want …
insight into the stories and blocks that are keeping you from singing.
strategies to release and begin to transform those old stories and beliefs.
breathing and relaxation techniques.
strength building and improving your vocal technique.
vocal health basics to finally KNOW how to care for your voice.
accountability and support from a group.
confidence building in a group setting.
---
"The expansive nature of Julia's guided meditations is very powerful. These visualizations opened up deep thought and exploration of our connection to our voice. The gentle look into our voice and creativity was a great experience. I feel more accepting and aware of the uniqueness of my voice and everyone's unique voice. I am more aware of my physical and mental state and check in to see what that state is, so I can support and nurture what is going on with my voice snd myself. I notice how very vital warm ups are."

Eileen Westphale – Voice Actor – San Francisco
Don't miss this small group offering! If you haven't worked with Julia before book a free 15 minute call with Julia, so you know this group will be a good fit.
How we work together:
Online digital course with video, audio and PDF lessons to support the weekly topics.
A 90 minute weekly group class with Julia over ZOOM (recorded for those who can't show up live).
Email support and homework between sessions.
Supplemental exercises and tools to support your journey.
A private FB group for sharing and support between classes.
Lifetime access to the course! Which means you don't have to get it all done in the first round, you can come back again and again.
Are you ready to transform your relationship to your voice, build skills and vocal confidence?
Are you ready to give yourself permission to sing?
Grab a spot by clicking here currently the Early Bird rate is BEFORE September 3rd $777 and then it goes up to $888
FAQ's
Q. How much is it?
A. It's currently $777 or $888 for lifetime access and all the benefits.
Q. What does Lifetime Access really mean?
A. It means that as long as Julia is hosting this course on the Thinkific Platform, you will always have access to the digital portion or the course, the 5 modules containing videos exercises, further reading and optional homework. The only time you won't have access is when she is temporarily updating the content.
Q. What happens in the LIVE 90 minute online classes?
A. The LIVE classes are really tailored to the specific needs of each particular cohort, (that's why it's important to fill in the initial questionnaire) but generally they comprise of a combination of any of the following: a teaching segment in reference to the material introduced that week, warm-ups and cool downs and vocal exercises relating to the needs of the group, (eg. breath efficiency, accessing MIX voice, volume and pitching etc,), live visualizations, Voice Movement Journeys, group sharing and singing and support towards singing a solo on camera in week 5
Q. What if I don't want to sing solo in week 5 😳
A. You absolutely don't have to, but as part of your journey integrating your voice, I'm going to try to make you feel like you can ❤️
If you're still not sure or have questions for Julia 🤔 click the FREE 15 minute meeting link below ⬇️
FREE 15 minute consult with Julia by clicking HERE
"Julia's classes are a delight. She makes you feel at ease which opens students up to learn so much about our breath and our essential instrument-our bodies. I find her techniques helpful on so many levels as a voice over actor and a person who aspires to develop healthy speaking and singing skills."
Julia Norton is a Certified Jungian Life Coach, Registered Voice Movement Therapy Practitioner, and proud member of VASTA She is also an award winning actor, singer and voice coach who has been teaching others how to have a strong, healthy and expressive voice for over 25 years. Originally from the UK, she lives in the San Francisco Bay Area and helps ALL kinds of people overcome vocal fatigue, mindset issues, old habits and negative thoughts around their voices.
---
---
What participants have to say about Julia's zoom classes …
"Julia is a phenomenal teacher. Her beautiful voice, decades of knowledge and experience, and her effervescent enthusiasm and humour made these singalong sessions utterly brilliant. As a total beginner I felt comfortable and supported, and I'm amazed at how much I learned. And I loved the inclusion of all levels of experience. What fun!"
" Julia's class was a delightful, uplifting way to spend an hour of my weekend! Not only did I get to warm up my voice, but I also warmed up my mind and body. Instruction from Julia felt like a voice lesson, karaoke, and improv class all-in-one. I'm so thankful for the dose of serotonin Julia brought to me!"
"I had a great experience learning more about my voice and my abilities. Julia created a safe place for beginners to sing comfortably."
"Amidst the onslaught of Zoom, the isolation of the pandemic, and the hectic pace of life, these Saturday classes with a group of people has been a panacea. My nervousness of singing in front of a group is slowly subsiding, and the awkwardness of zoom is made extremely fun with Julia's brilliant leadership. The exercises and stretches to warm us up need to be used daily, as they are incredibly soothing and healing for my voice that is overused as a teacher throughout the week. HIGHLY recommended, both as a teacher for individual classes as well as this group singing session!"
"I'm not an experienced singer, and I love how Julia teaches. She's fun and knowledgeable. The class is unique each week. Above all, I feel supported."
"Julia's classes are a delight. She makes you feel at ease which opens students up to learn so much about our breath and our essential instrument-our bodies. I find her techniques helpful on so many levels as a voice over actor and a person who aspires to develop healthy speaking and singing skills."